Description

A collar with a buckle is, next to a harness, the most common choice of our clients. We use the collar with a buckle for a dog elements of the highest quality - the buckle and other plastic parts come from the Duraflex concern, which is guaranteed high wear resistance. The buckle is there deliberately profiledthanks to which it fits comfortably on the dog's neck. The clasp on the collar allows you to quick clasp. All metal elements are black as standard, we sew in other colors of fittings on request - just tick the premium option box. We sew the collar from a tape with an original print, each time we make it to order in our studio in Warsaw.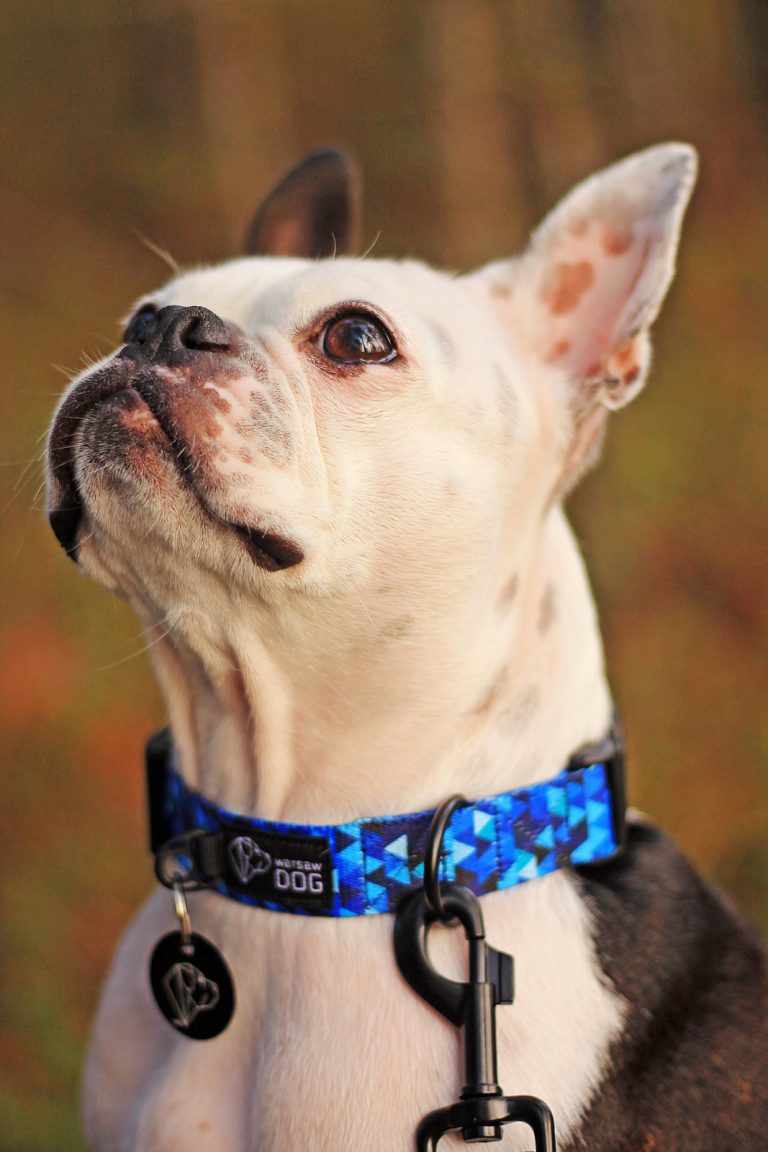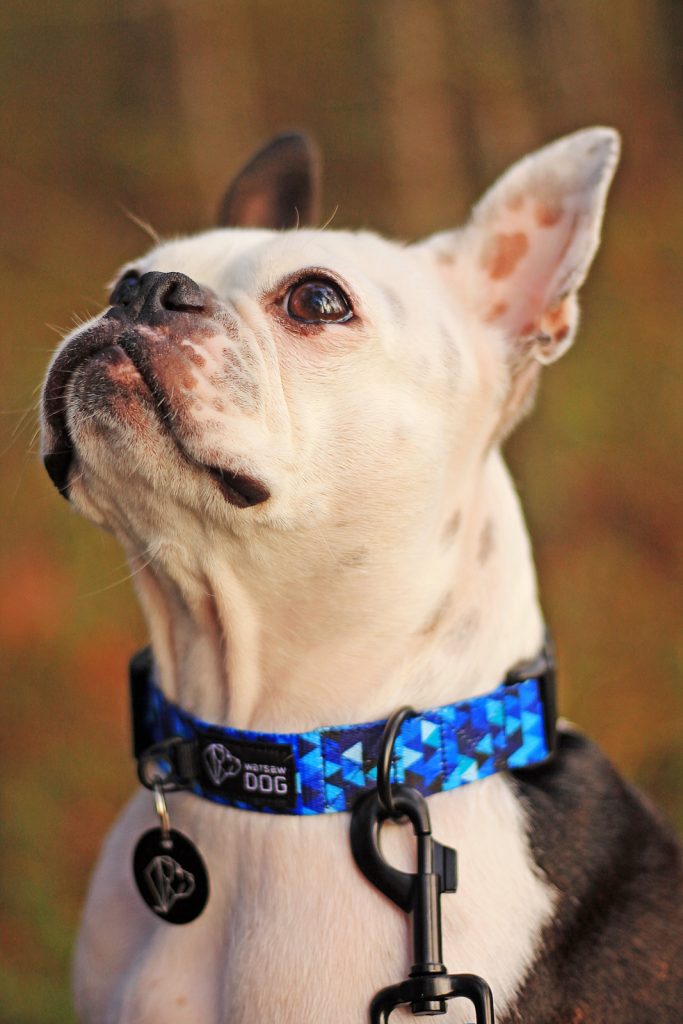 What are the characteristics of collars with a Warsaw Dog buckle?
Strong tape
Soft, smooth and strong. It retains its color and shape for a long time. Its fibers do not absorb water and are easy to clean, so you gain more time for well-deserved relaxation after a walk together.
Colorful fittings
Covering metal elements with color is our icing on the cake. The color not only adds style, but also protects the equipment from rust.
A separate holder for the addressee
The addressee has her own place on the collar - no more accidentally clipping a leash around the addressee.
Important information!
---
Do you have any questions? we invite you to
FAQs!