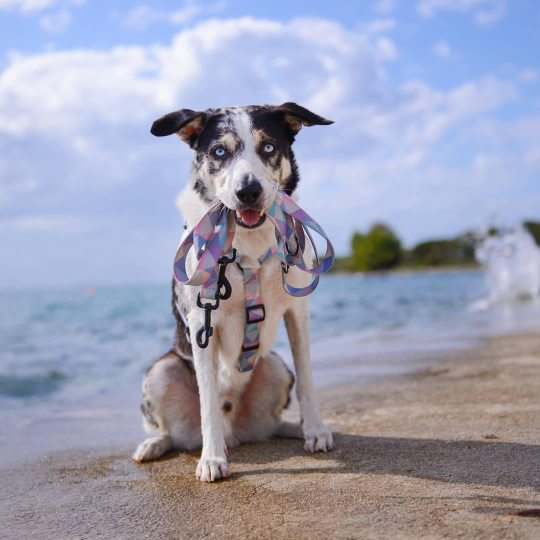 Candy Blue Collection
Morning walk on a summer morning. The sun rises slowly over the cloudy sky reflecting its rays. Composure. Balance. Harmony.
Your dog is gorgeous as he is. You are great just as you are. You can achieve anything you plan. Enjoy the moment, look at the sky but watch out for the poop.